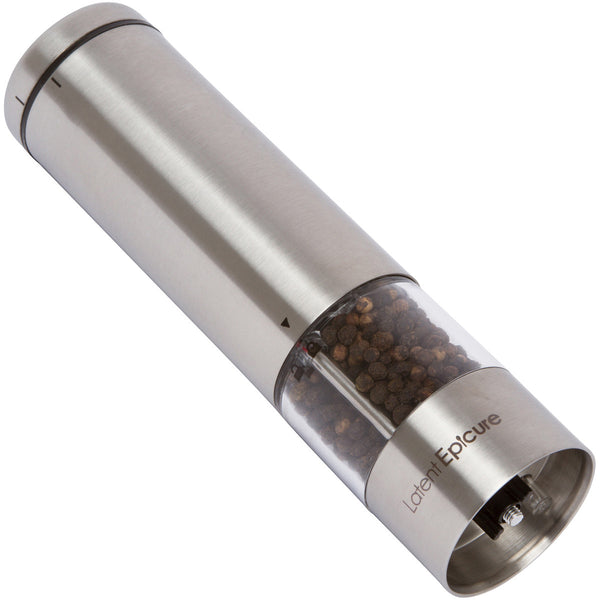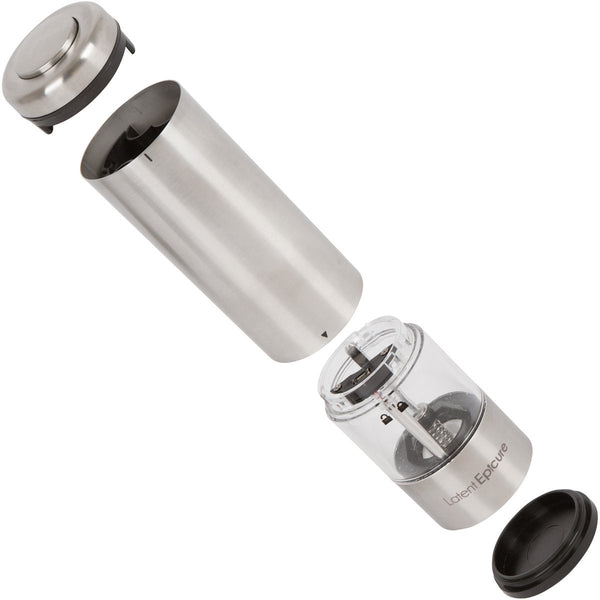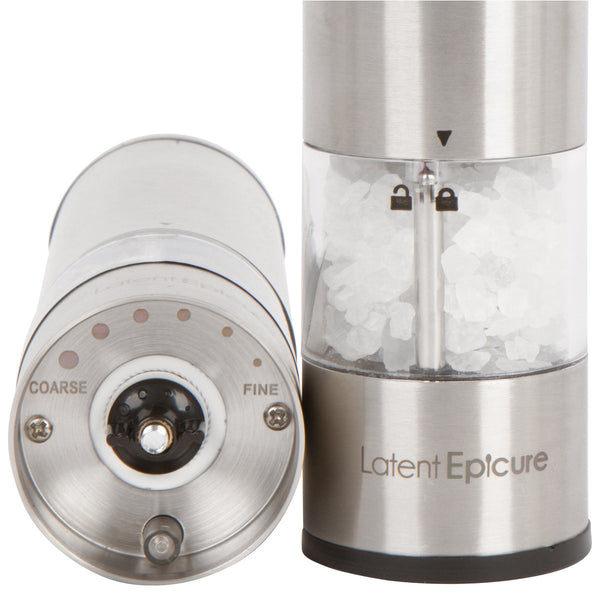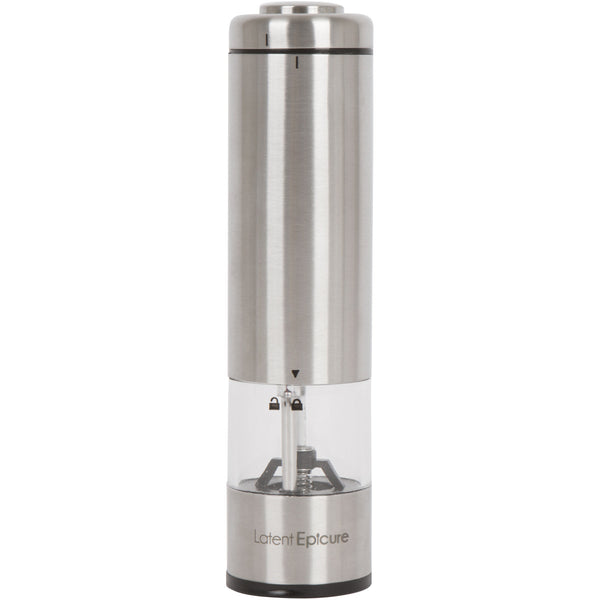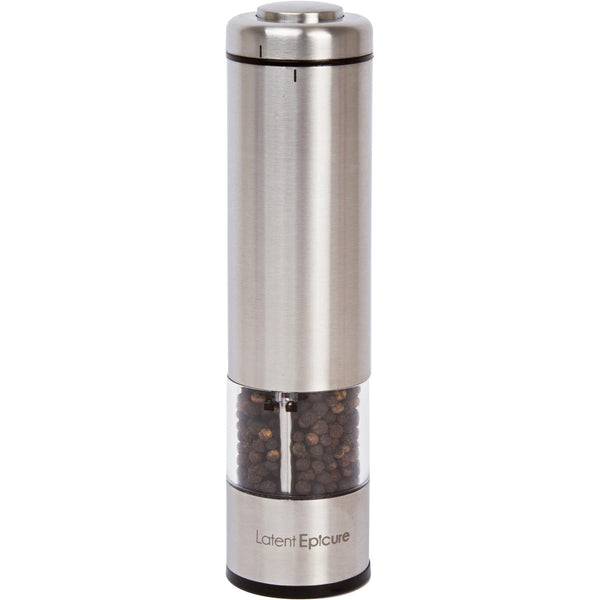 Battery Operated Salt and Pepper Mill
Regular price
$34.97
Sale price
$22.97
---
OPERATIONAL WITH ONE TOUCH OF A BUTTON - Simple one touch button located on the top, to automatically grind your desired spice
VARIED COARSENESS SETTINGS - Fine & coarse knob giving the ability to regulate the coarseness of the chosen herb & spice
NO OVER FLAVORING - Bright light illuminates' food to clearly to help prevent over flavoring of food
12 MONTH WARRANTY & 100% MONEY-BACK GUARANTEE - When purchased from Latent Epicure your items are always shipped from USA and you are backed by 100% guarantee that you are fully satisfied with your product or receive your money back.

Inside the box:
- 1 X Electric Salt & Pepper Mill
- 1 X PVC Mill Lid

When purchasing a Latent Epicure product, not only are you backed by a 30-day, 100% money back guarantee, you also get a 12-month warranty against defects to the grinding mechanism and body.

Recap of the Main Features:

One Touch Button Operation - Ever get caught up in the kitchen with only one hand free? With just the push of a button, this grinder makes a simplistic choice when cooking in the kitchen.

Adjustable Fine & Coarseness - With the easily adjustable coarseness knob located underneath enabling a greater assortment of dishes with a varied choice of coarseness on offer.

Bright Light - Struggling to see where exactly your spice is going on the plate? Are you dining in dimly lit conditions? The light guides you with precision exactly where and how much seasoning is being used, to prevent over flavoring.

Ceramic Grinding Mechanism - Not only are you likely to have a better working, longer-lasting grinder compared with metal grinders. Also when grinding more humid spices such as Himalayan Pink Salt or Wet Sea Salt, a ceramic mechanism is recommended.

Note: Salt, peppercorns and batteries not included, mill requires 4 AA batteries.

Tip: For optimal power and performance use AA LR6 (non rechargeable batteries).

Take advantage of this great offer and Add to cart now to start reaping the benefits and discover your hidden inner chef!